Facts about Aruba you should know!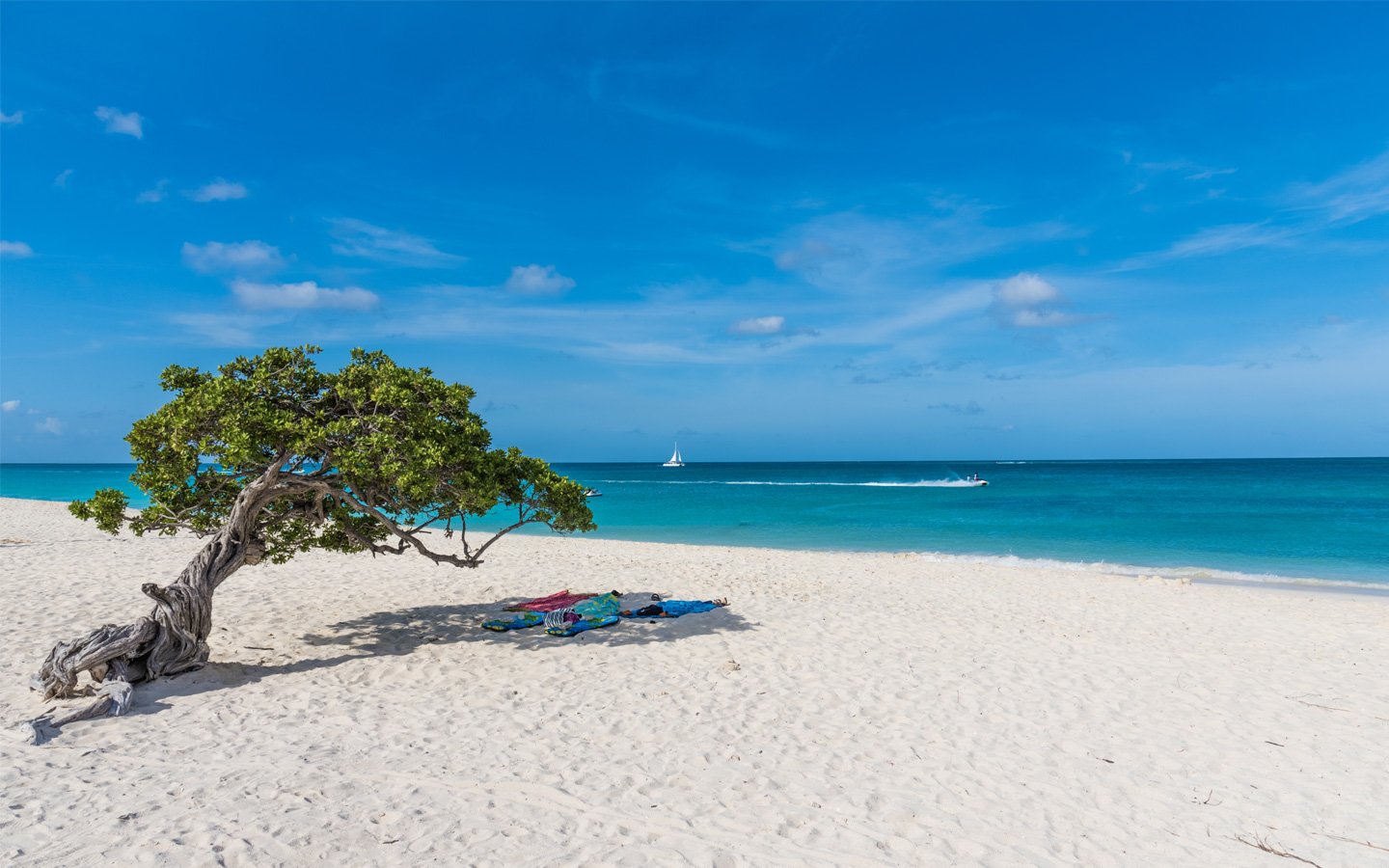 Facts about Aruba
1. One of the First facts about Aruba is that almost everyone in Aruba speaks four languages: English, Spanish, Dutch, and Papiamento. Dutch and Papiamento arethe official languages of Aruba. Aruba is a former Dutch colony. In 1986, after years of delegations, Aruba became independent. However, Aruba is still part of the Kingdom of the The Netherlands.
2. The crime rate in Aruba is low. It is one of the safest islands in the Caribbean. It is quite obvious that anyone living there should use common sense, such as not doing anything ridiculous like hanging around in dark alleys alone at night. But in general, there is not much to worry about.
3.  Did you know that Aruba produces its own drinking water thanks to its desalination plant? Yes, our national plant WEB N.V. makes it possible to drink the water straight from the taps. Hint: it is delicious. And guess what? the electricity on the island is also a by-product of the desalination plant.
4. Have you ever heard of aloe? Well, aloe is native to Aruba and it is also the only big export that we have. Our Aloe Vera products made at "Aruba Aloe". They create beauty products and medical gel to help treat burn victims.  You can tour an aloe vera factory anytime when you are on the island.
5.  Do you love animals? There is a private island belonging to Renaissance Resort where you can feed Flamingos on the beach If you're staying there. It's an adult only beach and absolutely beautiful. Aruba also has several dog shelters where you can volunteer, including a donkey sanctuary.
6. Aruba is a volcanic island that was formed during the Upper-Cretaceous period sometime in the past 145 million years. A volcano erupted on the floor of the ocean and created the island of Aruba and at the same time, the nearby islands of Curacao and Bonaire were also formed.
7. From all the facts about Aruba, one we are very proud of is that Aruba has its own currency called the Aruban florin, but dollars are also widely accepted on the island. The exchange rate for the US dollar ranges from Awg 1.75 to Awg 1.80 for one US dollar.
8. Aruba is an island that has one of the most beautiful beaches on Aruba, called Eagle beach. Thousands of people come to Aruba each year to get married or renew their vows on our beaches. The beaches are amazing and have crystal clear water on any side of the island.
For more info, please contact one of our agents.